About IEW
The International Energy Workshop (IEW) is one of the leading conferences for the international energy modeling research community. In a world of environmental and economic constraints, energy modeling is an increasingly important tool for addressing the complexity of energy planning and policy making. MORE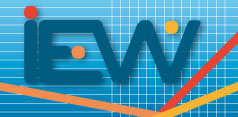 News
!IEW2020 will be hosted by Fraunhofer ISE in Freiburg, Germany on 29 June - 1 July, 2020!
!Download here the IEW brochure!

Annual meeting
IEW 38th Edition has been held on June 03–05, 2019 at International Energy Agency in Paris, France.
The IEA-ETSAP meetings have been held back to back with this event.
MORE